« Texas: Mighty Fine Knitting!* | Main | All Coming Up Roses... »
March 31, 2004
As If I Needed More Knitting Ideas...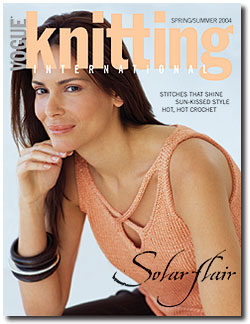 Yeehaw! New Vogue Knitting arrived today! Comments to come!
Posted by shannon at March 31, 2004 11:24 PM | For related posts: Knit Gringa, Knit!
Comments
You know, I let my subscription lapse and then they come out with three good issues in a row. Evil!
Posted by: alison at April 1, 2004 11:28 AM