« To Dye For | Main | By the Book »
November 1, 2004
Not Really Knitting, But...
We enjoy any evening with Alison, her hubby, and the boys, but the Cutness Quotient went through the roof yesterday when they came over for dinner after stripping the neighborhood bare of Halloween candy.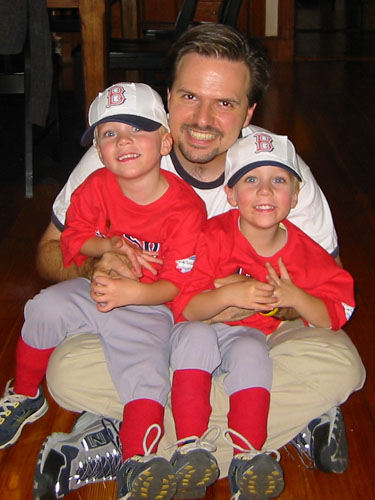 Jason snags two Mini-Red Sox
We will return to actual knitting content tomorrow. Really. I'm serious!
Posted by shannon at November 1, 2004 10:57 PM | For related posts: