September 1, 2009
Sheesh, I barely know how to use this thing anymore!
I just realized I forgot to show you this: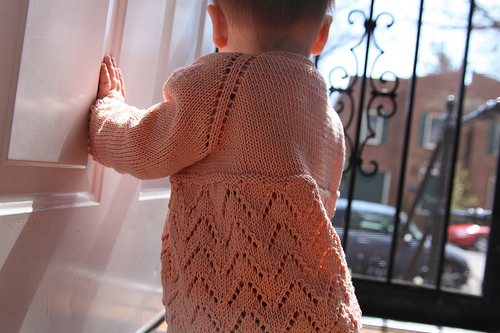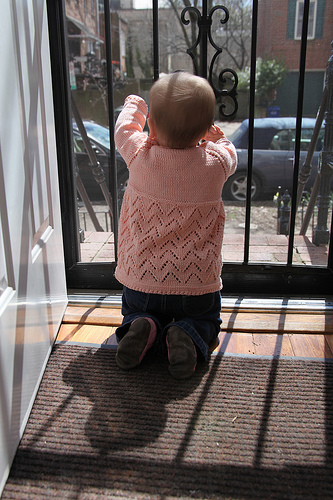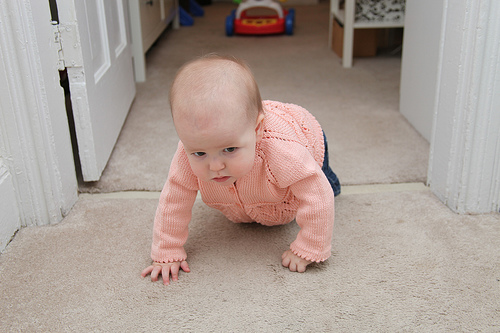 The only picture I have of the front!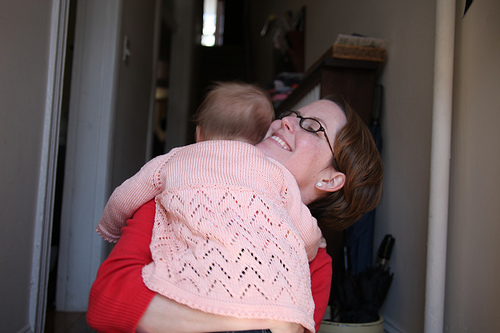 My payment. :)
The pattern is
Helena from Knitty
. The yarn is cotton, but I don't have the information at hand. Can you tell I'm out of the knitblogging habit?
Those pictures were taken back in March when it was still light-sweater weather. Annabelle is much bigger now. How much bigger? This much bigger: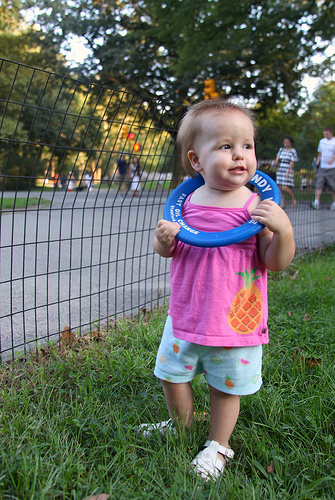 It's a frisbee! It's a necklace!
Posted by shannon at 9:28 PM | Comments (1) | For related posts: For Annabelle