« Nicer with Two | Main | ChicKami for Mom »
August 14, 2003
El Mango Negro!
Alison asked in the comments of the previous entry if I had cast on for Mango yet. I guess you could say so.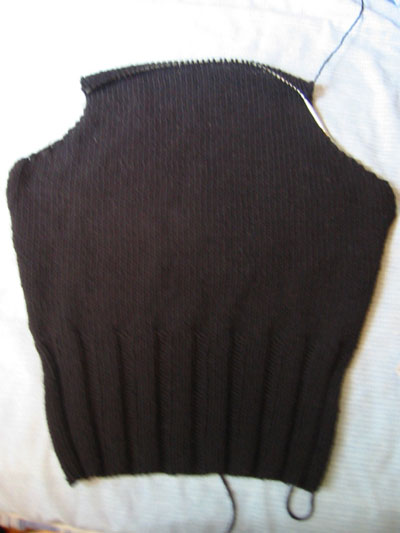 See, I'm doing a lot of hurry up and wait right now with the job situation. I'm so distracted that I can't do anything that requires planning or sustained attention which means that I'm reduced to surfing the web and knitting. El Mango Negro is the fruit of my stress!
Posted by shannon at August 14, 2003 1:16 PM | For related posts: El Mango Negro
Comments
Looks great Shannon, see you Sunday!! =)
Posted by: Amber at August 15, 2003 2:02 PM
It looks even better in person, Shannon. Mango is going to be beautiful. Now I really want to do something in black!
(Give me a call if you need some distraction. The boys are very good at distraction!)
Posted by: alison at August 18, 2003 5:16 PM