September 15, 2003
Mango Rico!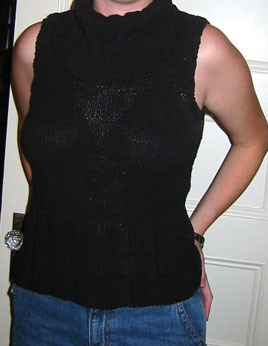 Well, Mango has been done for a while now. I've actually worn it twice and I love it. Alison says she's going to make Mango with sleeves, and once she has you can expect to see me doing the same. I think I'll call it Mango Abrigado!
P.S. -- El baile del Mango Negro (The dance of the black Mango), a la Becky!
Posted by shannon at 1:03 PM | Comments (2) | For related posts: El Mango Negro
August 14, 2003
El Mango Negro!
Alison asked in the comments of the previous entry if I had cast on for Mango yet. I guess you could say so.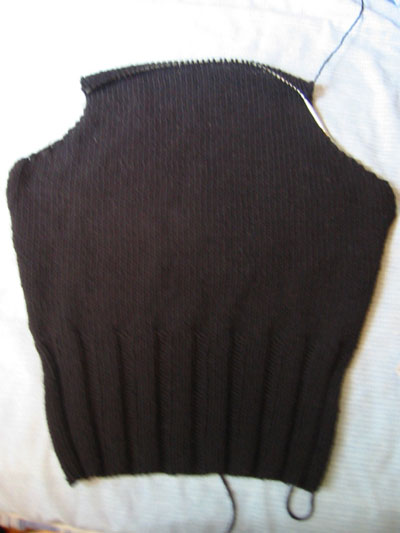 See, I'm doing a lot of hurry up and wait right now with the job situation. I'm so distracted that I can't do anything that requires planning or sustained attention which means that I'm reduced to surfing the web and knitting. El Mango Negro is the fruit of my stress!
Posted by shannon at 1:16 PM | Comments (2) | For related posts: El Mango Negro