« Any Guesses? | Main | The Half-Year Sweater »
April 14, 2004
A Friend Indeed
Amy, of Seam Stressed and the happy homewrecker, and her husband have found themselves in bad spot. Money can't solve all problems, but in this case it sure would help.
I've been reading Amy practically since I started reading on-line journals back in the 90s, so I feel pretty confident saying that her situation is proof positive that bad things can happen to good people.
But whether you "know" her or not, it's a fact that Amy's very good with needles -- sewing needles, knitting needles, you name it. If you're a knitter, you should check out her needle cases. (Martha Stewart sells needle cases for $49, but Amy's largest case is only $26... and you get to pick the fabric!) If you're not a knitter, but like the look of knit caps for your little ones, you should certainly peruse Amy's Tiny Toppers store.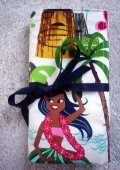 &nbsp&nbsp&nbsp&nbsp&nbsp&nbsp&nbsp&nbsp

Oh, and if you have any web design needs, Amy can do that, too!
Posted by shannon at April 14, 2004 12:01 PM | For related posts: Knit Gringa, Knit!
Comments
Love that aviator cap! I remember finding her site ages ago and then losing track of it. Thanks for jogging my memory. :)
Posted by: alison at April 17, 2004 4:50 PM