November 22, 2004
The Most Wonderful Time of the Year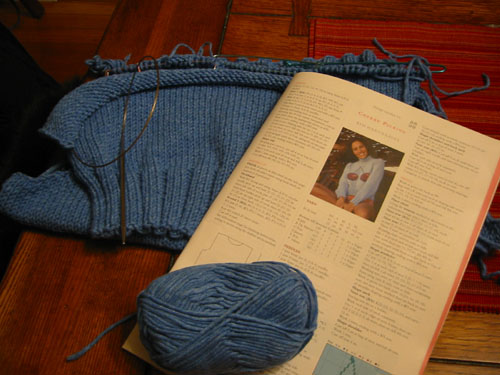 A few months back, I showed my mom a picture of Cherry Picking
-- the pattern that her Cherry Mango is based on. My mom -- ever the classy dame -- fixated not on the "cherry boobs", but on the blue.
"Ooooh. You could make me another one of those in blue, if you wanted."
So began Holiday Knitting v.2004.

Posted by shannon at 10:17 PM | Comments (2) | For related posts: Blueberry Mango, For Mom